Rev. Benjamin Hawley, S.J.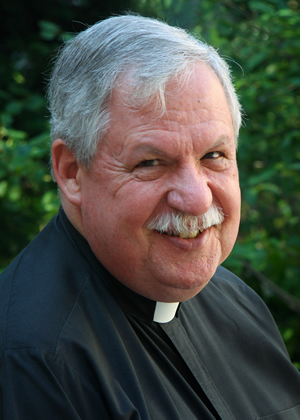 Contact Information:
bhawley@trinity.org
Interests:
Bach/Mozart/Beethoven/Swan Lake/Romeo and Juliet (Prokofiev); Chicago Symphony; ballet; Gilbert and Sullivan; cooking (Julia Child, Chinese, Korean); piano/organ recitals;  travel (first loves: UK, France, Japan)(future: Holy Lands, Beirut, Korea, VietNam); great saints (Ignatius, Teresa of Avila).
Interesting Facts:
Fr Hawley has lived abroad for 15 years, in UpperVolta/Burkina Faso, Indonesia, Yemen, Britain and short assignments in Jordan, Oman, West Bank and Gaza; University Organist, Tufts University; performed Major General Stanley (Pirates of Penzance), Lord Mountararat (Iolanthe); Sen Leahy inserted one of his homilies into the Congressional Record.
Favorite Plays/Book/Poetry:
GBShaw, Man and Superman; Oscar Wilde, De Profundis, Importance of Being Earnest; Wm Wordsworth, Tintern Abbey
Favorite Quote:
"This is the true joy in life, being used for a purpose recognized by yourself as a mighty one. Being a force of nature instead of a feverish, selfish little clod of ailments and grievances, complaining that the world will not devote itself to making you happy." GBShaw, Man and Superman, Introduction.