Rev. Daniel A. Madigan, S.J.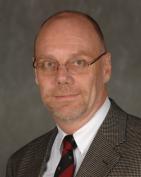 Contact Information:
202 687-5195 (Office)
202 286-6539 (Residence)
dam76@georgetown.edu
http://explore.georgetown.edu/people/dam76/
Interesting Facts:
Fr. Madigan, an Australian Jesuit, joined GU's Department of Theology in 2008. He teaches Islamic studies and religious pluralism and is currently Director of Graduate Studies. A Senior Fellow of The Al-Waleed Center for Muslim-Christian Understanding and the Woodstock Theological Center, he is directing a project on Christian theologies that are responsive to Islam.
Before moving to Georgetown, Fr. Madigan taught in Rome (2000-07), where he was the founder and director of the Institute for the Study of Religions and Cultures at the Pontifical Gregorian University. His main fields of teaching and research are Qur'anic Studies, Interreligious Dialogue (particularly Muslim-Christian relations) and Comparative Theology.
During his Jesuit life he has spent more time outside Australia than inside, with postings in India, Pakistan, Egypt, Italy, and the US. He is an Honorary Professor of the Australian Catholic University.