Rev. Ronald Anton, S.J.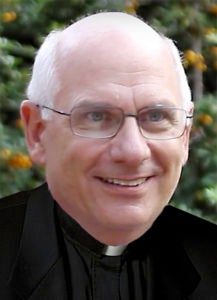 Contact Information:
202-687-4000 (Residence)
Ron.Anton@Georgetown.edu
Interests:
Travel, Chinese history and politics, educational innovation, and higher educational start-ups on the frontiers of the Jesuit mission.
Academic Pursuits:
Business administration. Formerly dean of the Sellinger School of Business and Management, Loyola University Maryland; founding dean of the Beijing international MBA at Peking University, Beijing; founding director of The Beijing Center for Chinese Studies at the University of International Business and Economics, Beijing. Also, founded the Bangkok Study Abroad program at Assumption University, Bangkok, and founding dean of the MBA program at Universidad Alberto Hurtado in Santiago, Chile.
Interesting Facts:
Was member of the 35th General Congregation of the Society of Jesus electing Fr. Adolfo Nicolas as the General Superior of the Jesuits; worked at Jesuit Curia in Rome as the Secretary of Higher Education (ad interim); worked in refugee camps on the Thai-Cambodia border; lived in Beijing for 15 years; has traveled to over 70 countries on five continents.